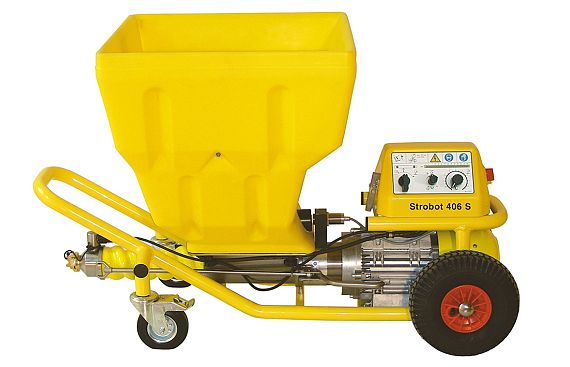 Strobl
Engineering Rudolf GmbH is an innovative, internationally operating family business based in the Eifel region. Since 1995 we have developed and manufactured high quality of mixing and transport equipment and material silos and special purpose machinery. In August 2012, we expanded our portfolio with product STROBL since Putzmeister Mortar Machines GmbH was acquired.
Strobl products among the most innovative on the market. Under constant development, we always have the customer's needs in mind. Our goal is to facilitate your daily work. We have the right machine for you ... from start to finish!
We offer a unique range of machinery and accessories for all the needs of both the painter and plasterer. Whether you use rolling color, inject filler or using plaster or to clean your tools as desired ... The number of different applications for our products is almost unlimited.
We guarantee short delivery times for all Strobl products, combined with a long-term security of acquiring the necessary spare parts.
Link til hjemmeside: www.strobl-beschichtungstechnik.de